Graduate Certificate in Child and Family Development: Birth through Kindergarten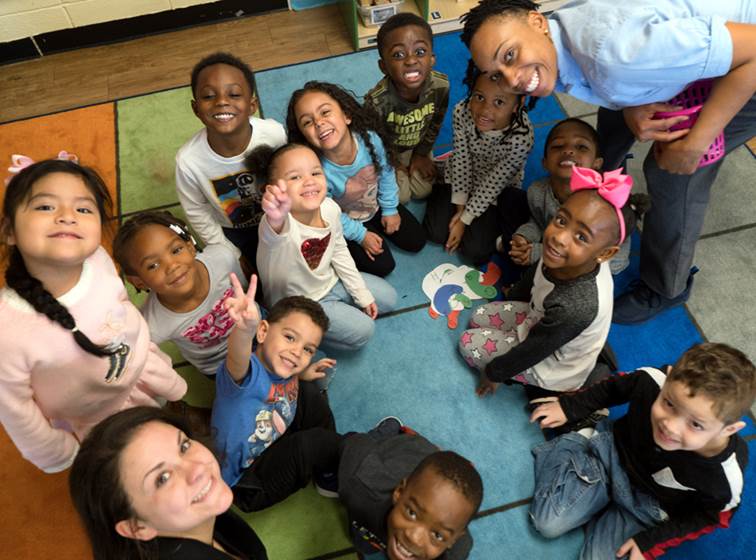 Discover how a child's culture, peers, and education influence their growth. Child and Family Development professionals provide a multifaceted resource for families and children in education, healthcare, early intervention, special education, child advocacy, and community programs that can encourage lifelong positive outcomes.
The Graduate Certificate in Child and Family Development is a 21-hour program that prepares professionals for careers that serve young children and their families. It is designed for those with a bachelor's degree in another field who wish to pursue a North Carolina Initial Professional Educator's License in Birth-Kindergarten (B-K).
Program Overview and Course Progression
Why Choose Our Program?

Cost Effective
Complete our streamlined certificate in fewer credit hours and a reduced rate. The Teacher Preparation Grant – Powered by PNC Grow Up Great allows students to earn a Graduate Certificate in Teaching and a license to teach Birth through Kindergarten, qualifying them to teach in MECK Pre-K. The grant covers more than 85% of tuition plus expenses.
Flexible Study
Online coursework offered in both synchronous and asynchronous formats prepares students for success in the classroom. The program can be completed in as few as three semesters, culminating in a 15-week student teaching experience. Current teachers may student teach in their own classroom if it is in a public school, North Carolina Pre-K, Head Start, or MECK Pre-K.
Licensure to Teach Birth-Kindergarten
Successful completion of the program qualifies students to be eligible to obtain a North Carolina Initial Professional Educator's License in Birth-Kindergarten (B-K).
Academic Excellence
The Cato College of Education has a strong reputation for academic excellence and our faculty members are leaders in the field of child and family development.
Graduate Employability
Our graduates are highly competitive securing employment. The increasing adoption of universal Pre – K in recent years has child and family development professionals in very high demand. MECK Pre-K, Mecklenburg County's program, will hire hundreds of educators in the coming years.
Student Opportunities
The Office of School and Community Partnerships provides support services to our students for school-based clinical experiences and during yearlong internships and student teaching. Field experiences – observing, interacting with, and teaching young children and their families is a critical part of our program. These experiences continue throughout a candidate's program and culminate in a 15-week, full-time student teaching experience after completion of all other course work.
The University Career Center provides services, programs, and support for students and alumni. Services include such options as an Education Career Fair held each spring semester, individual appointments with career advisors and the Hire-A-Niner online job and internship database. Southern Teachers Agency is a free placement service that helps recent graduates in their search for education jobs in PK-12 private and independent schools around the South.
Expert Faculty
Our instructors are consummate learners and contributors to the discipline through publications, grant-funded research (often with student collaborators), community outreach, and extensive clinical experience working directly with families and children in a variety of professional settings, such as schools and early care and education programs. Many of our courses are taught on-site, so faculty are able to engage students in the hands-on learning vital to applying theory and strategies learned in the classroom and through research in a real-world environment.
Admission and Progression Requirements, and all Program Requirements can be found in the Graduate Catalog. Please see the information below:
To see a program planning sheet, refer to the link on the left-hand side of this page.
For application materials, please visit gradadmissions.uncc.edu.
Do you want to make a difference in the lives of children and families by providing the nurturing and developmentally rich environment they need to learn and grow?
Learn more about our Child and Family Development program admission requirements and courses, graduate student financial aid, and the graduate application process.
For more information on the program please contact:
Dr. Heather Taylor
Program Director
htaylo29@charlotte.edu
You might also be interested in…